As-Syifa Holds Media Gathering in 2023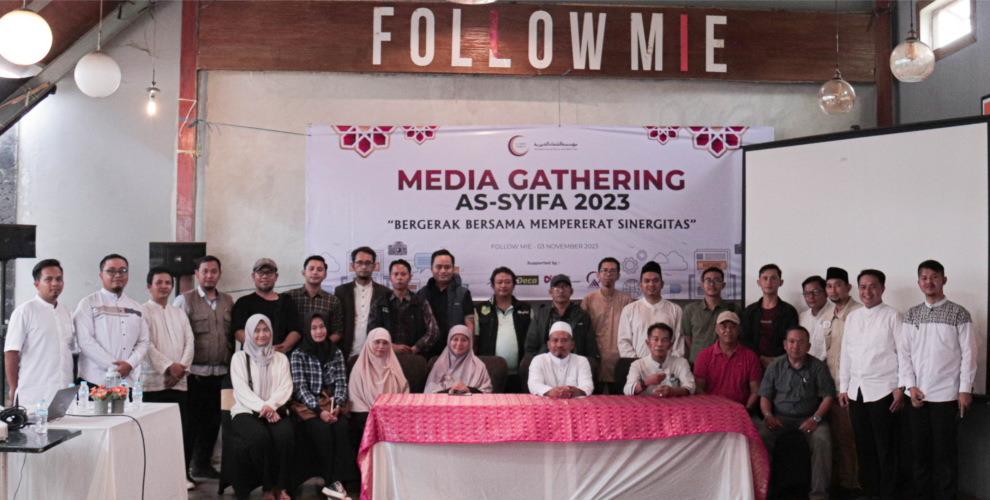 As-Syifa Al-Khoeriyyah Foundation through the Public Relations Department again gathered press people from print and mainstream media in a Media Gathering activity on Friday (3/11) morning at one of the well-known restaurants in Subang Regency. 'Moving together to strengthen synergy' is the theme carried out this year, which represents the purpose of the annual meeting between As-Syifa and the media in Subang Regency.
As-Syifa's Public Relations Manager, Ustadz Niki Kosasih expressed his appreciation for the media colleagues who attended and who always provide support to As-Syifa as a publication media to the community.
"Alhamdulillah, this activity is the third time, hopefully it will be an opportunity to further strengthen our synergy, and of course with the help of media friends as a bridge for information disclosure and accountability of As-Syifa programs to the public." said Ustadz Niki in his speech.
According to him, in accordance with the public relations task which has a lot of direct contact with the media as As-Syifa's partner in terms of publication and news. So that with this activity it is hoped that collaboration will be created that can provide mutual benefits.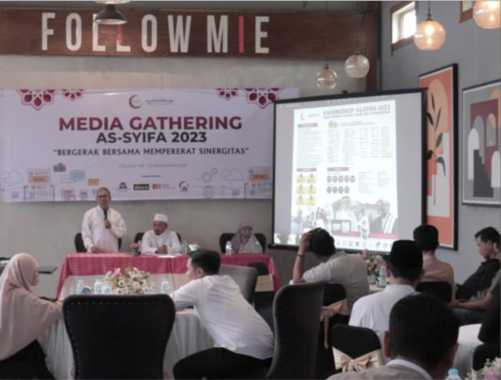 This opportunity was filled with the presentation of As-Syifa's programs, especially in the fields of Education, Da'wah and Social, which are the three main focuses of As-Syifa's activities for the community in the form of a discussion of As-Syifa's kaleidoscope in 2023.
This discussion was delivered by the Deputy Chairman of the Board of Trustees of the As-Syifa Al-Khoeriyyah Foundation, Dr. Encep Sugiana accompanied by the Foundation's Daily Executive Board including the Chairman of the Foundation Dr. K.H. Lalu Agus Pujiartha, Head of the Da'wah and Social Division Hj. Lulu Ludiawaty along with the manager of the Ummahat Department Ustadzah Sri Wahyuningsih and Director of As-Syifa Islamic Philanthrophy Ustadz Ahmad Sahirul Alim.
"This media is a means to be able to communicate As-Syifa with the object of our da'wah, especially in Subang Regency, West Java and even Indonesia. Where As-Syifa, whose main program is a da'wah institution, one of which is through education, how we prepare the next generation for the country, hopefully it can always be supported by media partners through news and publications that educate the public." Doctor Encep Sugiana explained in front of the gathering participants.